We provide a professional dispensing service for NHS and Private prescriptions and pride ourselves in our professional pharmaceutical advice.
Collection of Prescriptions »
Prescription collection service available from Dungiven, Feeny and Claudy Health Centres.
Call Us on 028 7778 1869 for further details.
Delivery of Prescriptions »
We offer a home delivery service for housebound patients who do not have a carer available to collect on their behalf.
Call Us on 028 7778 1869 for further details.
Minor Ailments Service »
This service is available to everyone. Our pharmacists can provide advice and if necessary, medication free of charge to treat common minor ailments without the need to visit your doctor.
Conditions treatable include;
Thrush
Jock Itch
Head Lice
Athletes Foot
Threadworms
Cold sores
Earwax
Mouth Ulcers
Oral Thrush
Diarrhoea
Pharmacists are trained to deal with minor ailments and have welcomed the opportunity to supply treatment free to eligible patients. The service offers a huge benefit to patients since they receive quick, expert, 'drop-in' advice in the pharmacy.
Smoking Cessation Advice and Support »
We can provide you with up to 12 weeks support to help you give up smoking. This free service is much more likely to ensure your attempt to kick the habit is successful.
Oxygen Supply »
Domicillary Oxygen is available for patients who are prescribed it on a Doctor's prescription. Out of Hours delivery is available if required.
We both supply and service nebulisers.
Pregnancy Testing »
Tests are now available which are 99% accurate from the first day of a missed period.
Blood Pressure »
We can measure blood pressure and help with advice about diet and lifestyle.
Ostomy Products »
A discreet service is available which can help you overcome any embarrassment or confusion that this life changing condition can cause.
Hoisery and Truss Fitting »
A discreet service is available for patients requiring measurement for these garments.
Emergency Hormonal Contraception »
The 'morning after' pill is available both to buy over the counter and on a Doctor's prescription.
Health And Lifestyle Books »
Books are available to complement the advice we can give you instore.
Disposal of Unwanted Medicines »
On occasions medical supplies will build up in the home. To prevent any danger to children or the elderly, we are always able to accept returned medicines for safe disposal.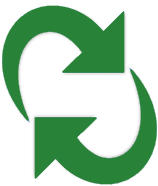 If you require a repeat prescription please submit the details using our online form.
We can pick up the prescription on your behalf and have it ready for you to collect in store at your convenience.